The One4All titanium MTB... from dream to reality
The One4All is the first bike designed by Caminade, it was the trigger for creating our company.
For the story behind it, a big fall in an Enduro race put me out of action for a while. I used this time to complete the design and manufacture it.
The One4All kinematics gave our first patent: the Parabolink.  Sylvain, who loved the curved look, asked me to make a rigid version, the SimpleTrack: Caminade was born...
Originally selfishly designed for my All-Mountain bike riding, such as the Transvésubienne, the One4All was used by Damien OTON in his first professional season on the Enduro World Series.
Damien helped complete its development in 2013 with his 6th place in Finale Ligure after pushing me to change the wheels from 26" to 27"5.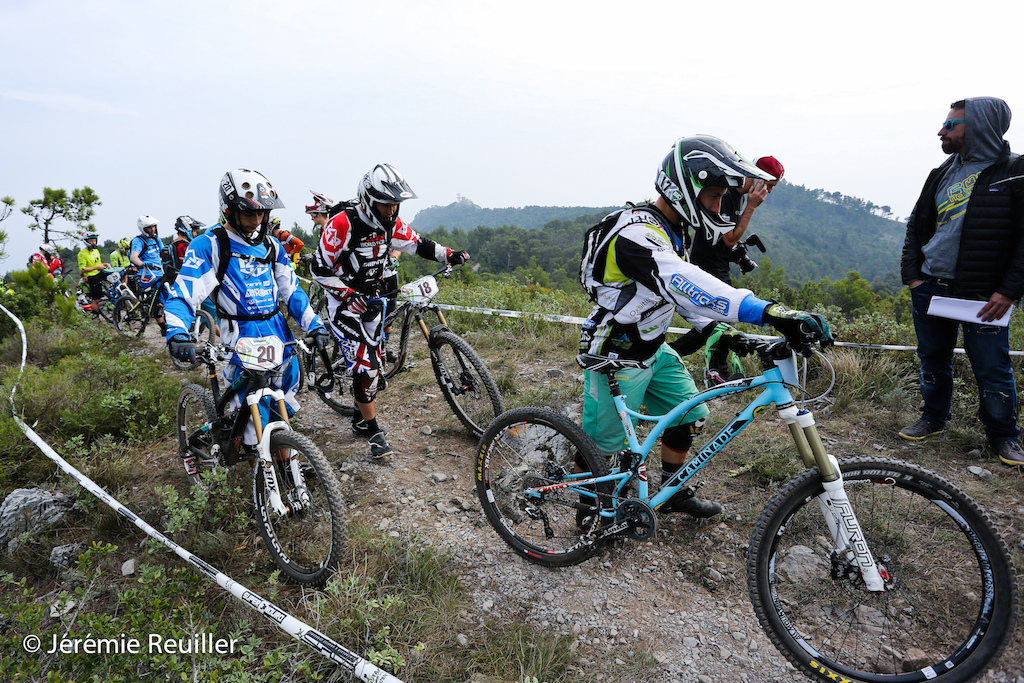 The first models were made of steel, hand-welded at Cyfac, until we were able to put into place our own workshop with TIG welded frames that are lighter and stronger.
We also took advantage of this to use additive fabrication for complex parts in order to improve the lateral stiffness of the frame.
Its precisely the 3D printing of all the pivots coupled with TIG welding that opened the doors for the titanium One4all.
Titanium has two advantages: it is 40% lighter than steel and even more supple, which increases the perception of suspension on the frame.
No need to remind that titanium is not painted, we matify it by micro bead blasting, just as in aeronautics.
This frame was manufactured for a client who's a fan of  Rohloff and of external cable passages.
The frame without shock (but with all its parts attached) weighs 2 400g which means its happy owner has gained a 1kg weight loss compared to a steel One4All. All the screws and bolts are also titanium.
Here it is: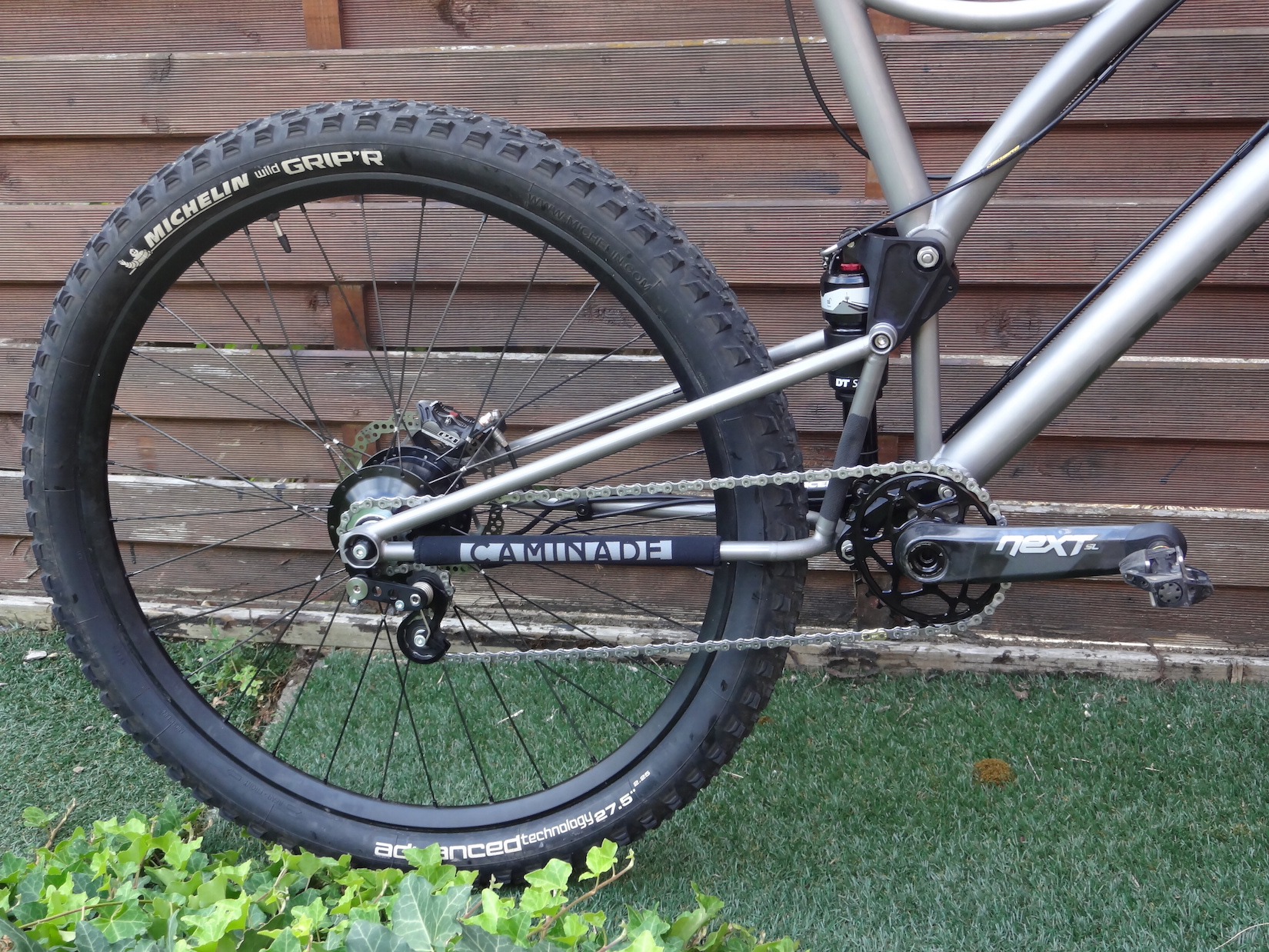 We are currently working on a second version with integrated cable passages for a classic gear setup with derailleur.
The price of the frame with a Rock-Shox Monarch DebonAir shock is around €5 000 depending on the degree of personnalisation chosen. The geometry is entirely tailor made.
More informations about the One4All MTB:
https://caminade.eu/en/vtt.tout.suspendu.one4all.espresso-571000-10.php
Words & photos: Brice Epailly - cofondeur of Caminade

Published : 2018-06-26
RSS feed